PROFILIGHT GLASS is the perfect solution to enhance safety, visual, commercial establishment expositions, houses, industries and high-risk sites such banks, airports… with transparency.
PROFILIGHT GLASS's conception allows a reduced-encumbrance winding system, to run silently, a high wind resistance and an easiest installation.
PROFILIGHT GLASS can be completely transparent or partially (with the addition of metal curtain blades).
IN SPARE PARTS TO BE FITTED BY THE CUSTOMER
• Control of deadlines by the customer, better responsiveness
• Reduction of the cost price
• No minimum order
• Reduced customs fees for export
CUSTOMIZED CURTAIN
• No manufacturing, no stock and no waste for the customer
• Mastered deadline
• Optimized and controlled selling price
(internal manufacturing PROFILMAR)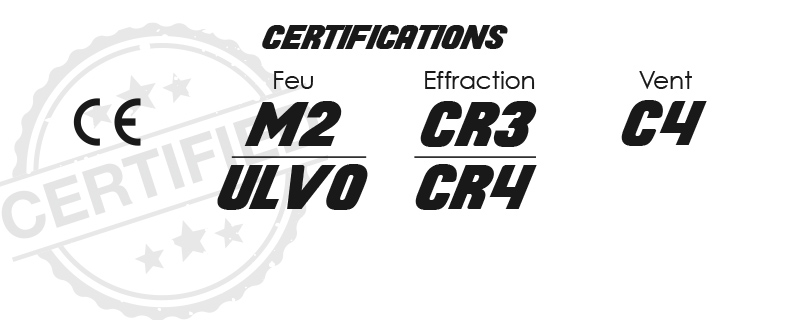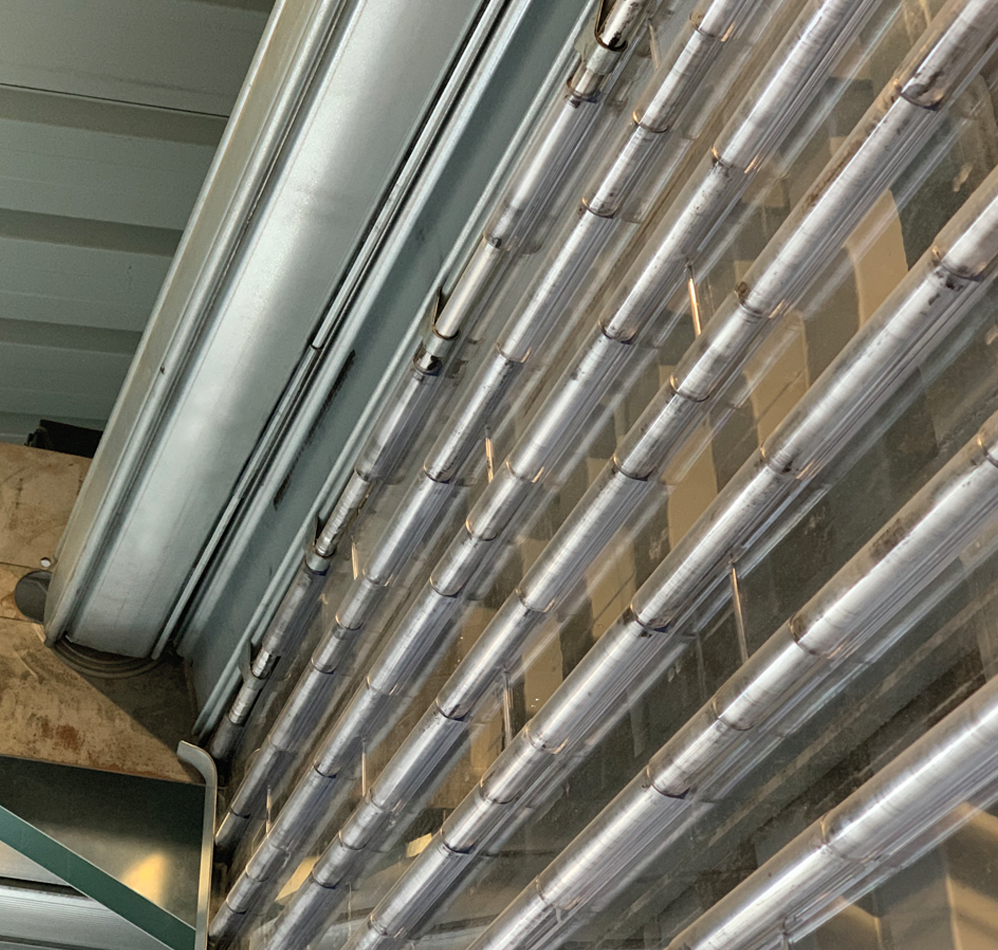 Max lenght
12000 mm
Max high
8000 mm
Max surface
72 m2
Available Lacquering
Finale + coulisse
Weight / m2
10 Kg/m²
Slat pitch
100 mm
Winding diameter
(for 2500mm height)
350 mm
Axle tube
133mm

CETIM – N° 0526-CPD-G09002
CSTB – N° RA18-0149
CNPP – N° MD 15 01 12 / CNPP – N° MD 15 01 14
CETIM – N° 0526-CPD-G09002
Qualicoat certifi ed lacquering offers durability and aesthetics in the outside environment.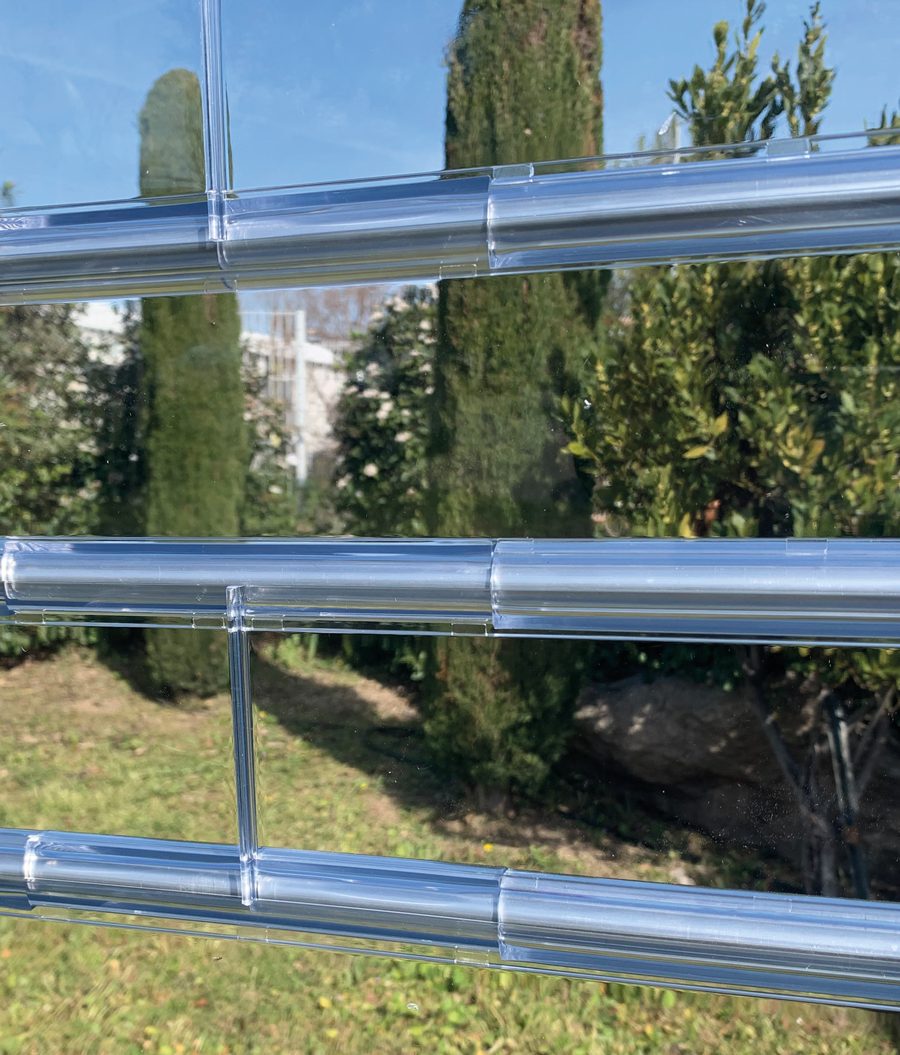 • General aesthetics
• Transparency
• Polycarbonate module (lgth = 630mm THK = 3.0mm)
• Anti-UV and anti-yellowing treatment
• Increase in trade exposure
• Silence of use (seals)
• Available Lacquering for bottom slats, slats and guide rails
• Qualicoat lacquering (optional)
• 100% compatible with roller shutter slats
• Reduced weight (8.5 kg / m²)
• Perfect sealing between modules